Inaugurated by the Crown Prince H.H. Sheikh Mohammed bin Zayed Al Nahyan of Abu Dhabi Oasiscape Pietro Laureano's project entrusted to IPOGEA
Inaugurated by the Crown Prince H.H. Sheikh Mohammed bin Zayed Al Nahyan of Abu Dhabi Oasiscape the project of Pietro Laureano entrusted to IPOGEA by the Ministry of Culture and Tourism of Abu Dhabi of a visit park for the oasis of Al Ain.
The project organizes the visit and presentation of the oasis by creating a new garden park on the edge of the current palm grove so as to protect it from intrusive interventions. In the park, the experience of the oasis is presented through itineraries and aesthetic and cognitive moments that lead to understanding the complex reality of the oasis.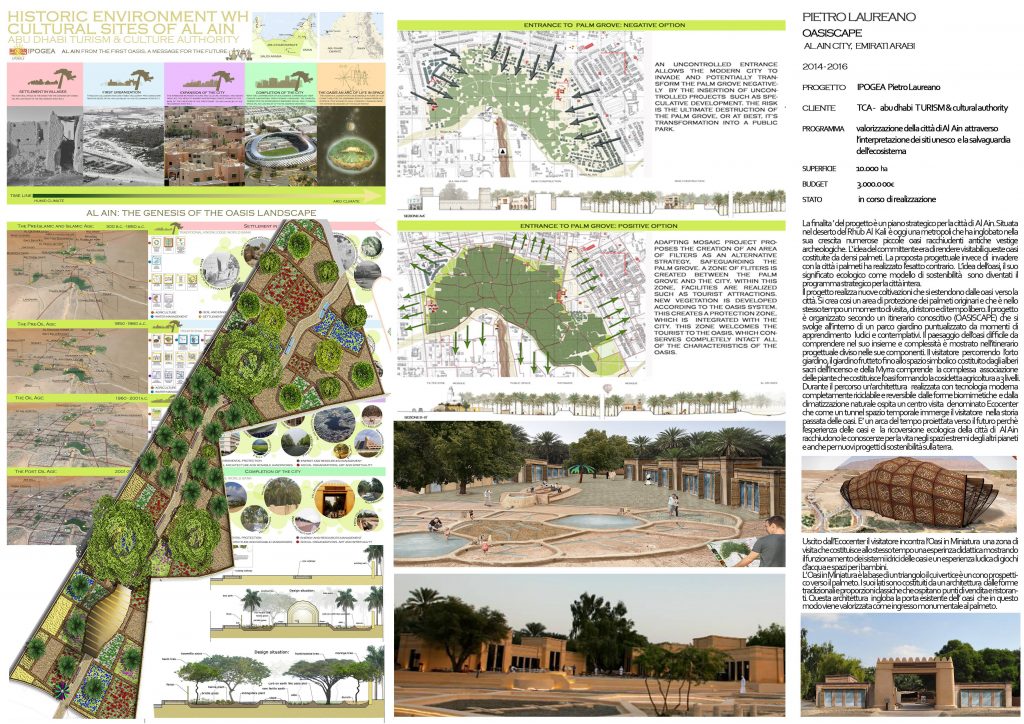 An Oasian garden presents the specific ways in which the ecosystems of the oases are traditionally organized through the so-called three-tier agriculture with the palm that acts as a superior level to protect fruit trees (second level) and plants on the ground and vegetables (third level).

The Ecocentre is located in the garden, an innovative eco-mimetic architecture whose shape and structure determine natural air conditioning and complete reversibility and recyclability. The Ecocentre represents a temporal space tunnel equipped within advanced multimedia installations, created by the Italian company ETT, which allow you to make a journey into the past history of the oasis until the use of this knowledge of management of extreme ecosystems to arrive at spreading life in the Cosmos.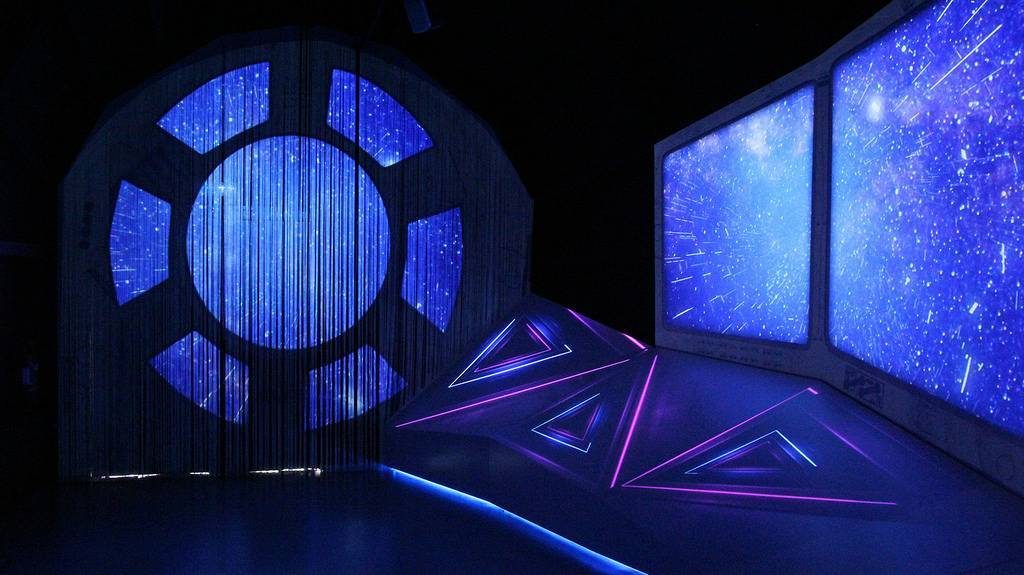 Coming out of the Ecocentre, one walks through a symbolic garden with medicinal plants and the sacred tree of the fundamental incense in the ancient economy of the oases.
The path ends with a square that forms a cone with a view towards the city, with a reproduction of the complex water systems of the oasis and its miniature monuments, and converging towards the palm grove. It is surrounded by low buildings for tourist services with traditional bio climatic architecture that incorporate the existing monumental gate. From this one can access the historic millstone that can be visited by indicating the itineraries and simple explanatory panels.